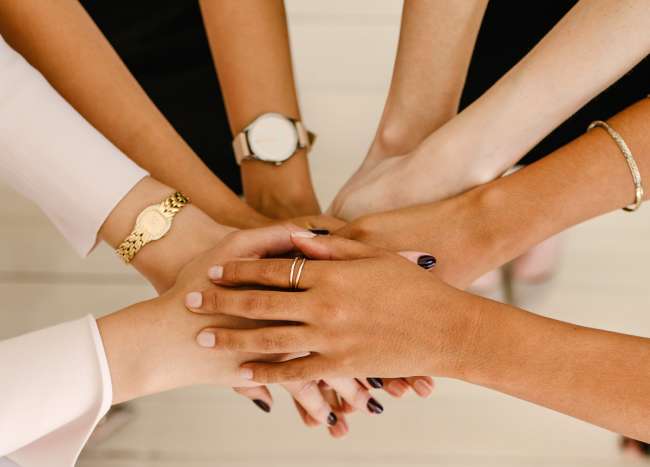 In honor of Women's History Month, we're proudly celebrating some of today's women entrepreneurs who are continuously defining Madison County as a destination brimming with excellence.
Jessica Bradbury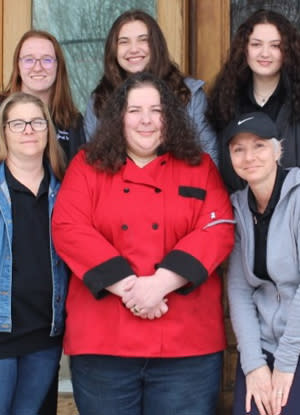 Jessica runs the kitchen at the Peterboro General Store, in the village of Peterboro, and oversees a team of women who help support her dream of being in the service industry and serving her hometown. She was raised on her family's dairy farm where her grandfather taught her that perseverance and hard work could help her achieve her goals. She believes that is a cornerstone to who she is today and is proud to be in the long line of Perterboro's persistent and strong-willed women.
---
Monica Cutillo Cody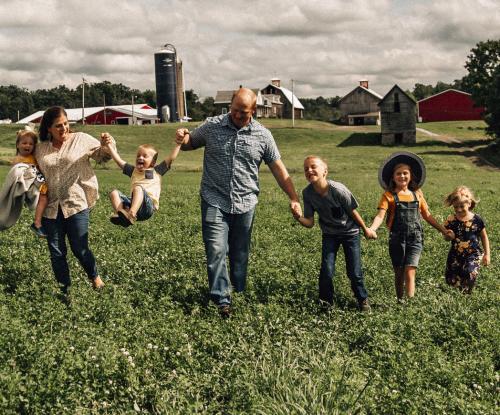 Monica is the founder and CEO of Farmstead 1868, a lavender farm in Cazenovia whose purpose is to provide a lifestyle of products that resonate with growth, meditativeness, and a quality-over-quantity taste for life. She prides herself in supporting the tight-knit community of "farmer artists" that grow and harvest the wonders of their craft. Monica loves to showcase products of natural beauty and the amazing food system of our great county.
---
Caitlin Gambee
Caitlin is the youngest, and only woman, business owner, and partner at The Brewster Inn, an acclaimed fine-dining restaurant, inn, and marina on Cazenovia Lake. She began working there as a teenager in various roles around the grounds before heading off to college where she earned degrees in marketing and public relations. Since 2017, Caitlin has used her education and history at the beloved locale to help The Brewster Inn outperform every previous record it has ever held.
---
Colette Gleason
MAPLE HEDGE FARMS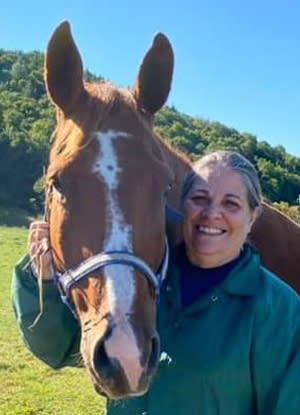 Colette co-owns and operates Maple Hedge Farms, a horse farm in Munnsville that is dedicated to taking visitors on guided trail rides and carriage rides. Colette raises various breeds of horses that are often hired for weddings, sleigh rides and winter festivals, and also private parties. Her hard work and dedication give visitors and residents of Madison County a truly unique experience.
---
Denise and Brianna Goodwin
Denise and Brianna are the second generation of women to own the florist shop, having first been established in 1985 by Brianna's mother in Oneida, NY. Since 2015, Brianna and Denise have continued the tradition of mixing artistry and agriculture. They have added Mae B's handcrafted arts and crafts studio, which offers classes and events to the public. They will soon be serving homemade ice cream and drinks. They love sharing their craft with others while also mentoring young women at the studio along the way.
---
Lynn Harvey
VICTORIAN ROSE VINTAGE ANTIQUES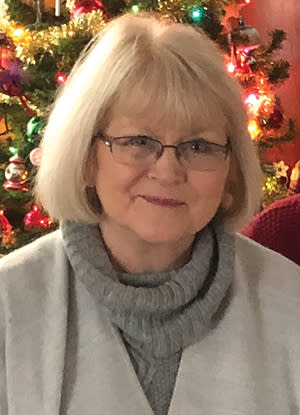 Lynn deals with an eclectic mix of vintage and antique furniture and collectibles in the beautiful shop she owns in Bouckville, NY. For over a decade, Lynn has greeted visitors with her warm smile and helped make Bouckville a thriving, vibrant, and must-see antique destination for visitors from all over the world. Her dedication and down-to-earth style help bring many of those visitors back year after year.
---
Ellen Beckerman
Cazenovia's non-profit farm animal sanctuary is led by Ellen Beckerman and an all-women team who takes care of over 150 rescued farm animals—including horses and endangered breeds that come from all of the United States. Tours and stays at the farm are available year-round. Visitors can learn about the animals and experience the pure love of their care and emotions while discovering new possibilities. Programs on helping the prevention of farm animal suffering are offered to the public as well, to help meet any unmet needs within the community. Through their work, the team at The Haven at Skanda has created a network of support and care to aid in the life and brilliance of animals—AND their human counterparts!
---
Cindy Helmer
BLUE HERON INSPIRATIONS
Cindy is a creator and craftswoman of glass jewelry, decorative dishes, and various decor items, in Canastota, NY. Using recycled glass bottles, she repurposes the materials into astounding works of art that are sold in multiple shops around the area. Her work is lauded among local artists and all those who shop for everything local. She is a true artist and a perfect representation of everyone who values and cares for the environmental and cultural impacts of Madison County. Cindy's work continues to charm and inspire comfort and hope.
---
McKenzie Houseman
20|EAST AND CAZENOVIA CUT BLOCK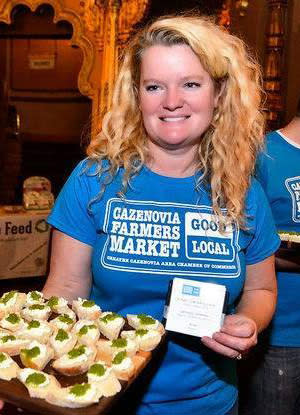 McKenzie is the owner of Cazenovia's unique locally-produced foods and art gift shop, 20|East. She is also the owner of Cazenovia Cut Block, a woodworking business she started with her late brother. The wood used to make kitchen and other household items, is all sourced from New York State. 20|East is essentially an extension of the woodworking shop that carries local farmer's market food, fresh flowers, and a large assortment of varied items made only by local artisans. McKenzie is a two-time breast cancer "thriver" who believes in, and spreads, positivity throughout her community!
---
Charity Morse
Charity has been offering water and adventure lovers the opportunity to explore Madison County's rivers and lakes with her rental service in Cazenovia, NY. She offers single and double kayaks, as well as transportation for drop-off and pick-up to water sources. Each summer, families, groups, couples, and solitary travelers stop in to see Charity for their fun on the water!
---
Joan Oliver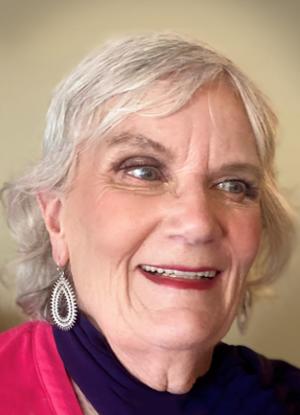 Joan is the owner and operator of the quaint and cozy Quack's Village Inn family restaurant in Madison, NY. For an astounding 49 years, she has been keeping her kitchen running with breakfast, lunch, dinner, and banquets. With remarkably creative and delicious specials for holidays, as well, Joan's establishment is "where friends meet to eat." Her business has employed several generations of local people and served even more. Joan has cooked, baked, and supervised over everything her kitchen sends out, not to mention she does all of the advertising herself. Joan has been truly committed to serving her community with great food, great ideas, and great care.
---
MaryBeth Romagnoli
WINDRIDGE ESTATE AND REDBARN20
With her love and attention to detail, weddings, and beautiful landscapes, MaryBeth transformed Windridge Estate, an 1800s home, barn, and 80-acre property, into a premier wedding and event destination. The colonial estate along with MaryBeth's wedding savvy has attracted couples from near and far (as well as their families) to come to Madison County for their dream weddings. MaryBeth has shown young girls that their entrepreneurial dreams can be accomplished while making a positive impact on the local community!
---
Experience It All For Yourself
Click below to view the Madison County Visitor's Guide to help you plan your next adventure. Visit the amazing establishments and offerings these women have brought to help everyone live a more cultured, beautiful, and happy life!
Women Entrepreneurial Leadership in Madison County. It's In Our Nature.