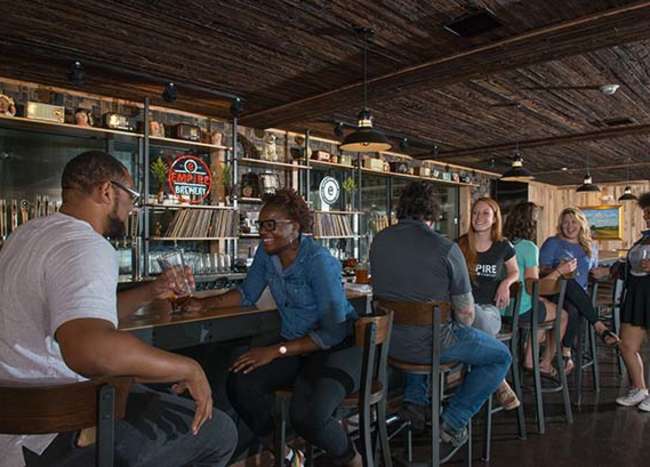 The villages of Madison County, New York invite you to unwind, explore and enjoy their authentic farm-to-table restaurants, charming shops, unique festivals, farmstead bed & breakfasts, and cozy inns.
Enjoy dinner in Cazenovia or Hamilton and pair your meal with a local craft beer, cider, spirit, or wine. Be sure to stroll downtown and visit the unique shops you'll find along the way, too. For even more shopping, head over to Bouckville where antique shops line Route 20. And be sure to return in August for the famous Madison-Bouckville Antique Week.
You'll also want to celebrate all things "Oz" during the annual Oz-Stravaganza festival in Chittenango, birthplace of L. Frank Baum, author of The Wonderful Wizard of Oz. And if you're ready to rumble, head to Canastota for Induction Weekend at the International Boxing Hall of Fame. Or visit Hop Fest in Oneida to celebrate Central New York's strong heritage of growing this beer-producing crop.
Did you know that the people of Madison County played an important role in the Underground Railroad and Abolition movement? Find out more when you visit the heritage sites in Peterboro.
Or if you're looking to stretch your legs and take in some fresh air, head to DeRuyter and Georgetown. That's where you'll find plenty of opportunities to mountain bike, hike, camp, hunt, fish, and more.
So go ahead, unwind, explore and enjoy!