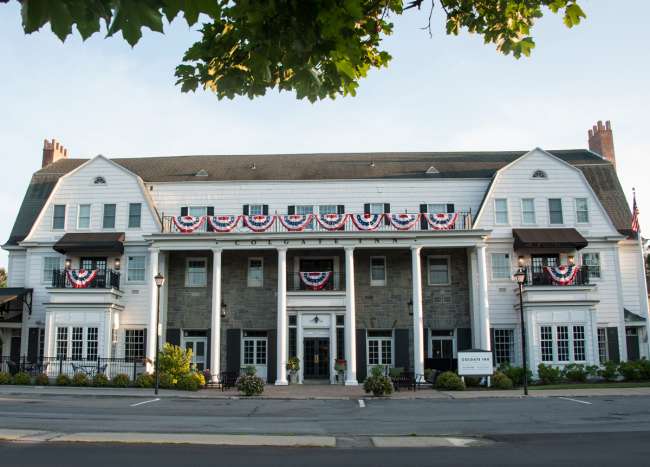 The Colgate Inn welcomes diners from all over the world. The Inn's restaurant, "The Tavern," works hard to earn their praise, and no one works harder than its Executive Chef, Jay Minckler.
Being a chef at the Colgate Inn carries an immense historical weight. So when Minckler took over as Executive Chef at the Inn he took his role very seriously. Jay knows that many of his customers come to him because they're staying at the Inn, and he wants to honor that trust by having the food, atmosphere, and attentive staff live up to the image that this beautiful landmark promises.
"The Colgate Inn is a special place," Jay says. "It is so important to this community in a social and historical way, so we engage fully in the community."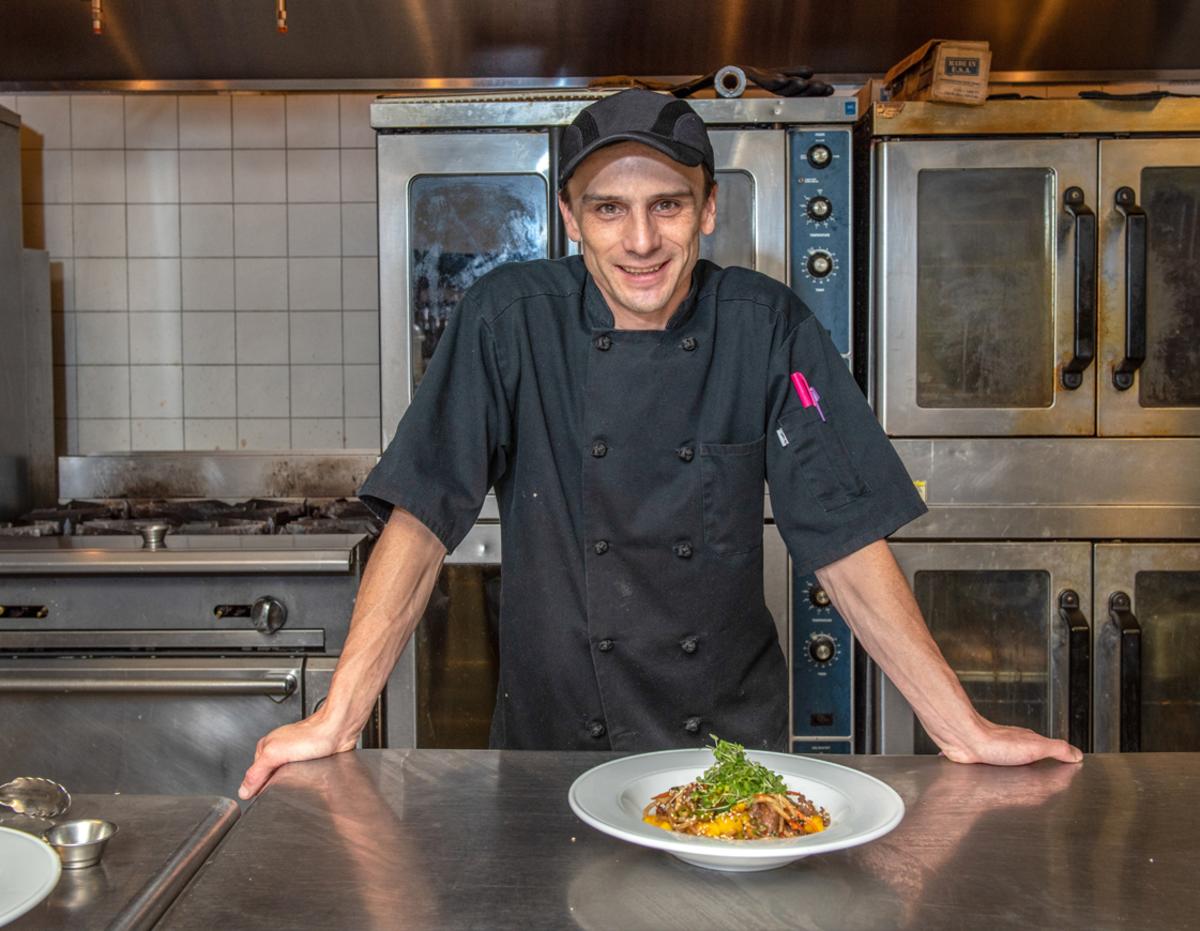 One way he engages in the community is by sourcing ingredients locally. Jay loves cooking with products found right here in Madison County. He considers it a privilege to be able to interact and form relationships with store owners and farmers, and bring their hard work to the table. It's a supportive and symbiotic relationship, just like he has with his staff at The Colgate Inn. "What I love about my job is the ability to create what I want to create," Jay says, "and the support and ability to do so." That interaction and support carries over into the dishes he then creates and serves to the food lovers who come in.
Jay says he was trained at the school of hard knocks. "I have learned so much from so many professional chefs, hobby chefs, dishwashers, servers, managers, and directors," he adds. "A little from Julia Childs as well, most likely!" He continued, "You get inspiration from smell, sight, taste, trends, and people. The more you understand food and flavors, the more you just know what ingredient fits where. That's where the fun is."
However, the fun doesn't stop with him whipping up amazing creations in the kitchen. It continues when diners sit down, order, relax, and eat a truly wonderful gastronomic adventure. No matter where they come from, those who eat Chef Jay's dishes go back out to the world praising The Colgate Inn, the food, and the Chef himself.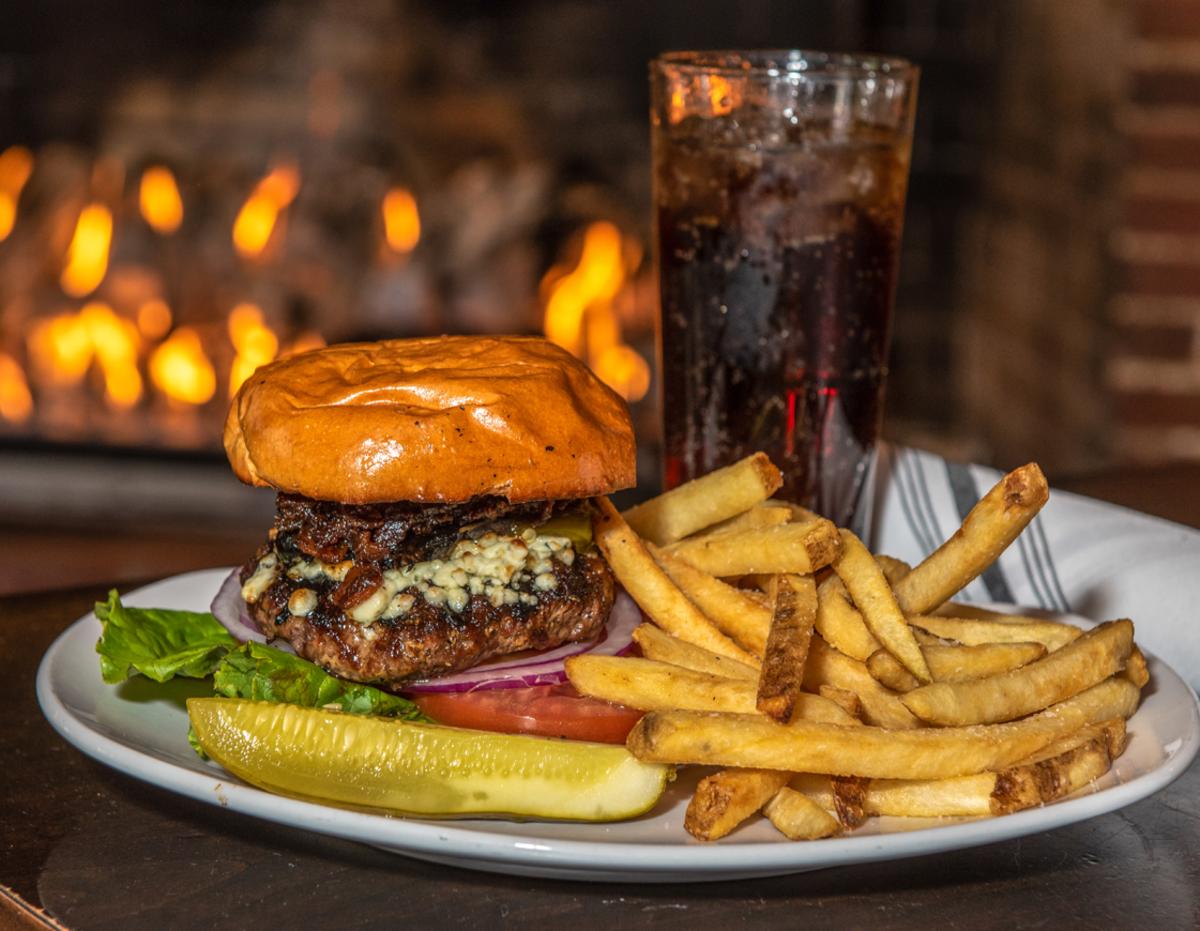 ---
Looking to Visit?
The Tavern is located inside of The Colgate Inn:
1 Payne St.
Hamilton, New York
---
Eating In Madison County
When you're looking for phenomenal food all around, look no further than the restaurants of Madison County. You'll find diverse dishes, friendly pubs, 5-star meals, and every flavor under the sun. Not to mention the most welcoming service around. No matter what you're in the mood for, you'll find it here.
Culinary delights of Madison County. It's In Our Nature.
---