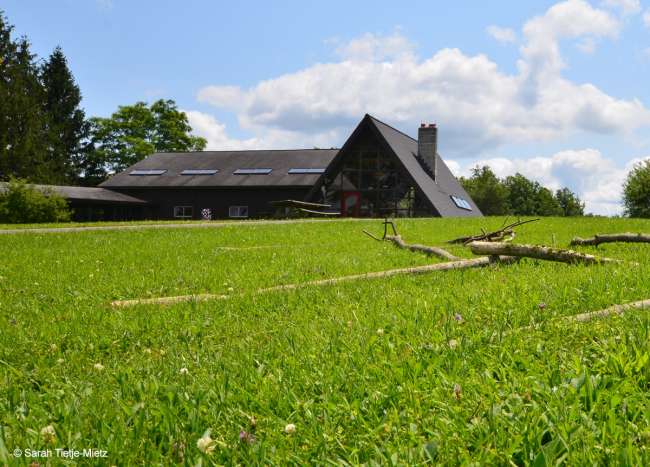 In 2011, Stone Quarry Hill Art Park was recognized by National Geographic as #2 of its "Top Ten Sculpture Parks and Trails" in Secret Journeys of a Lifetime: 500 of the World's Best Hidden Travel Gems. This "hidden gem" overlooks the breathtaking rural landscape of Madison County. Visitors can enjoy artwork entwined with the landscape from any vantage point in the park.
Art Park founder Dorothy Riester was a prolific artist and teacher whose sculptural work can be found in the collections of the Everson Museum and private collections throughout the region. Dorothy's most significant legacy is the arts organization she and her husband Robert Riester built from her home atop Stone Quarry Hill.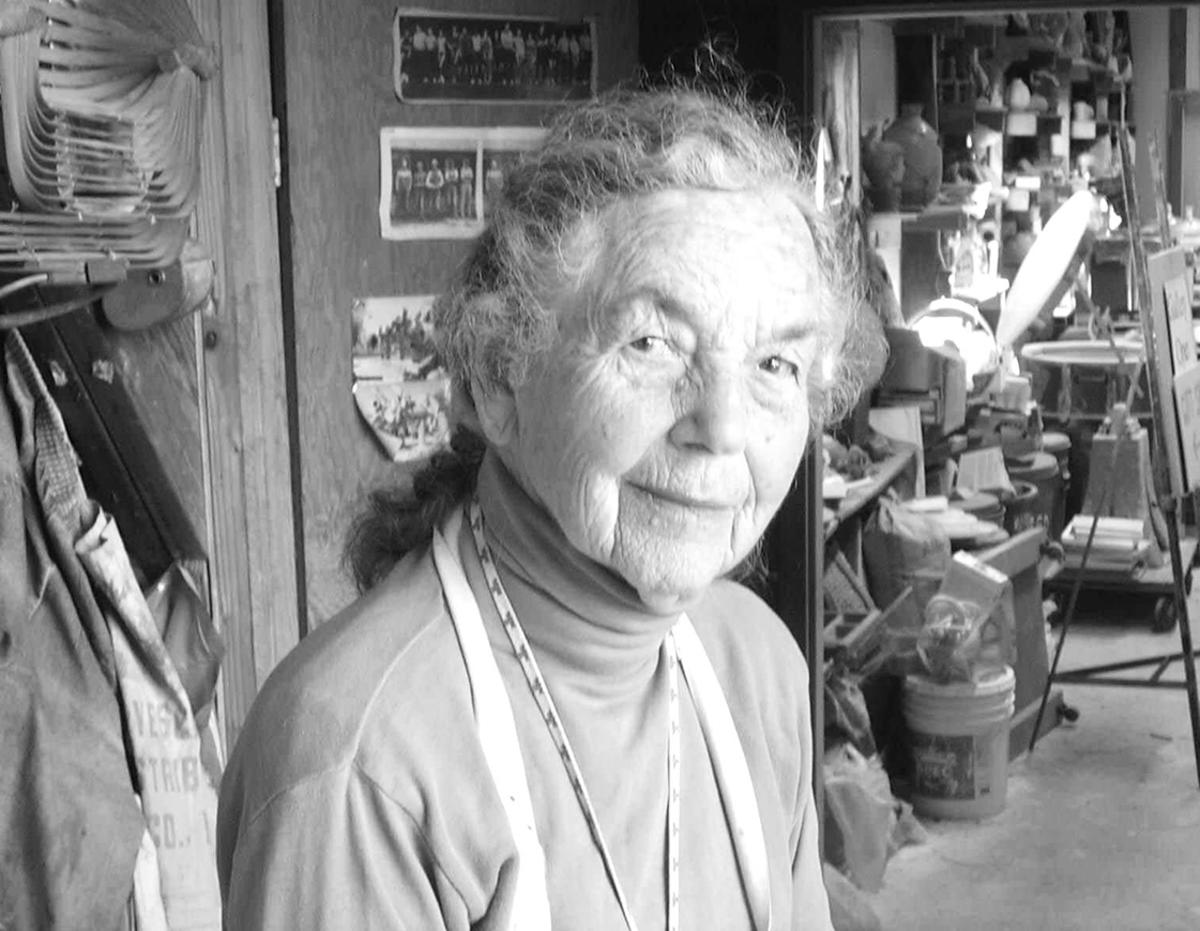 In 1991, they and a small group of ardent supporters, began Stone Quarry Hill Art Park, which offered a way for Dorothy to support and promote artists, while providing public access to the 104 acres of property.
Today, with an active artist-in-residence program, the Art Park supports the production of new and innovative art. Visit in the summer, and you'll see artists busy at work, experimenting and creating artwork in the studio and out in the landscape. Representing the core of the Art Park's programming, the artist-in-residence program provides artists the opportunity to engage with the environment, use the landscape as their laboratory, share their creations with the public, and continue Dorothy's legacy.
Stone Quarry Hill Art Park also offers public workshops, events, interviews, and exhibitions - all called "Happenings."
The Park is open from dawn to dusk, and encourages the public use of its trails 365 days a year. The most adventurous visitor can experience art close-up along the Art Park's four miles of hiking trails.
The experience of the Art Park is self-guided, but the Art Park does offer an audio tour for those who wish to learn more about the sculptures. The Art Park is the perfect spot for an outdoor picnic, is pet-friendly, and is fun for all ages.
Find a truly unique experience of relaxation and inspiration at Stone Quarry Hill Art Park.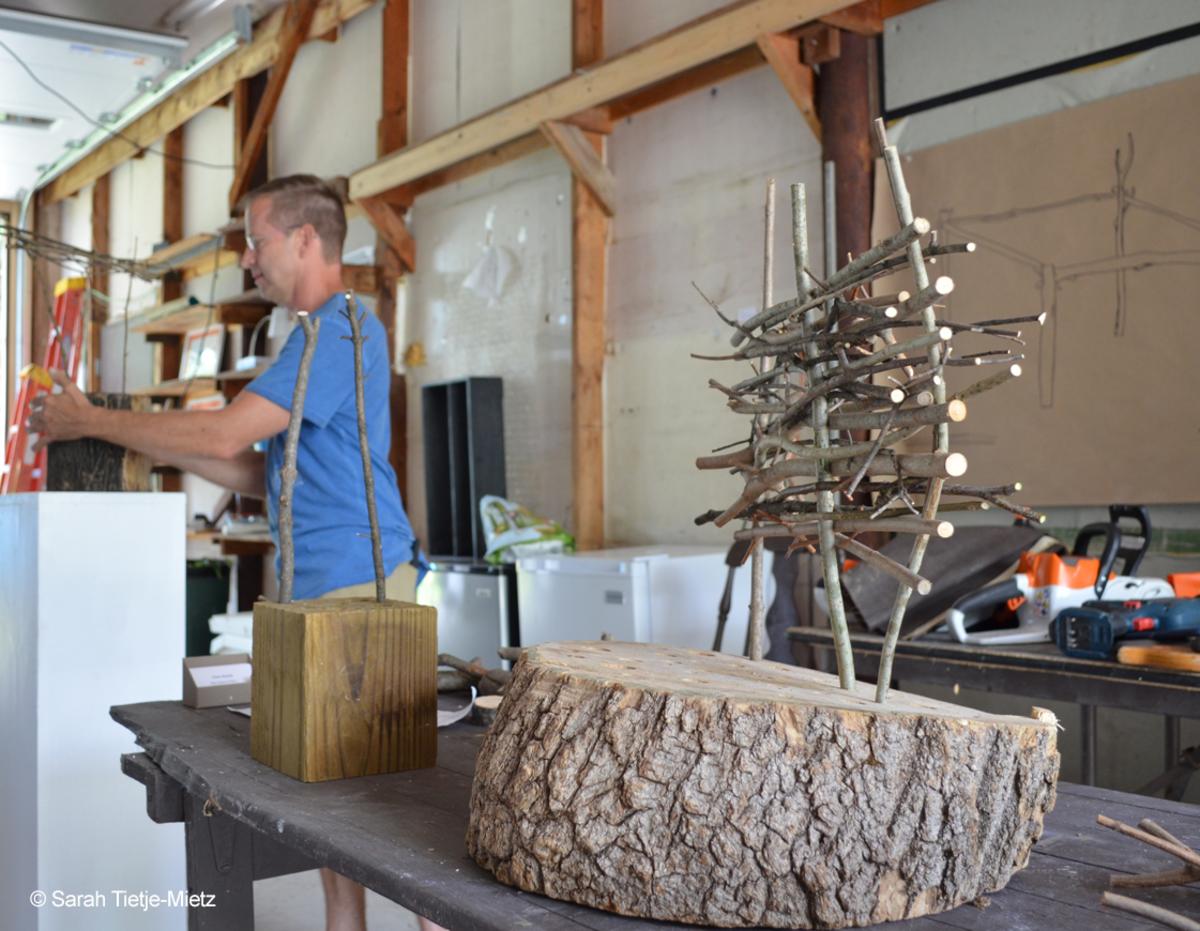 ---
Looking to Visit?
Stone Quarry Hill Art Park is located at:
3883 Stone Quarry Rd
Cazenovia, New York
---
Art In Madison County
With a rich history of social, civic, agricultural, and artistic movements, Madison County offers a wealth of cultural touchstones to explore. Find yourself among the amazing work and people that have spread true positivity into the world.
The essence of artistic beauty in Madison County. It's In Our Nature.
---