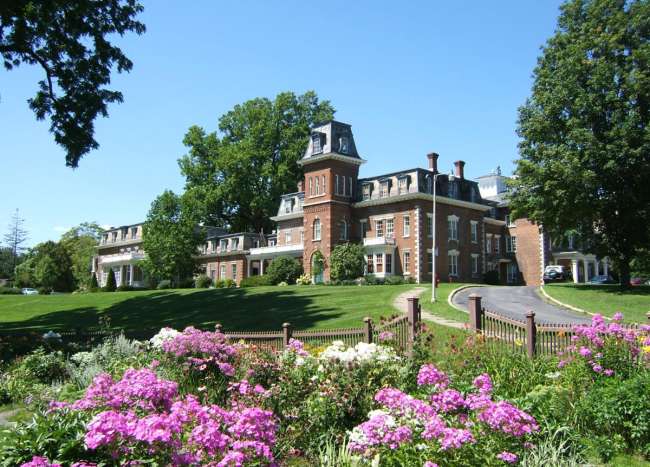 The Oneida Community Mansion House and grounds have long served as a destination for travelers and locals alike. Once housing the Oneida Community, a Utopian group who lived there from 1848 until 1880, the Mansion and landscaping had all been created by the members who called it home.
Today, it serves as a museum of its rich history, an inn for lodging and weddings, and a place where visitors can watch wildlife in beautifully landscaped gardens, tree groves, and trails.
The development and landscaping were communal projects and inspired by the writings of famed 19th century architect, landscape designer, and horticulturist, Andrew Jackson Downing, whose meticulously designed landscapes were meant to look like they had been created by nature.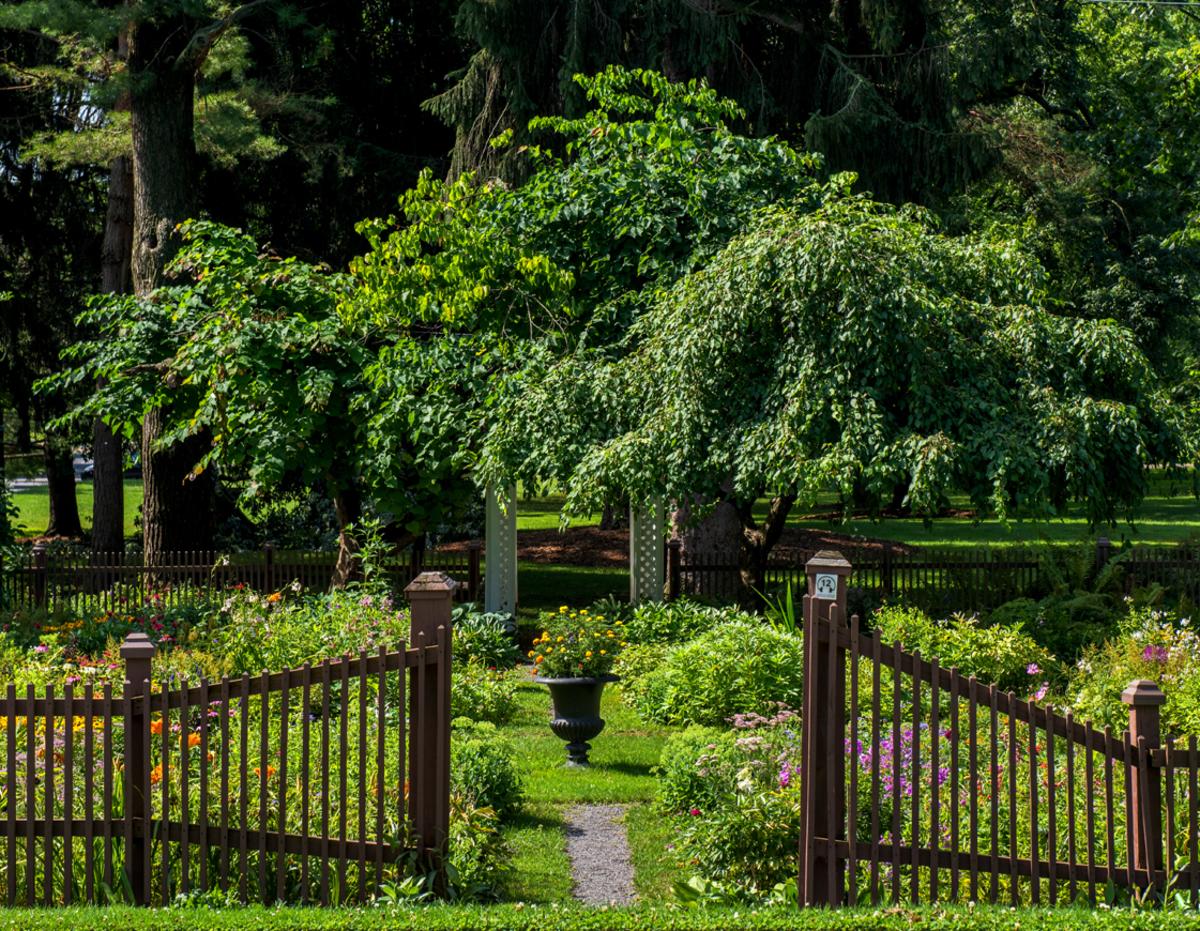 Downing's philosophy still rings true today on the grounds. The sheer diversity of the landscape adds to the serenity and beauty of the property while acting as one big wonder of human and nature together. From manicured lawns and picturesque gardens to shady groves of enormous walnut and tulip trees, there are areas here for everyone to enjoy.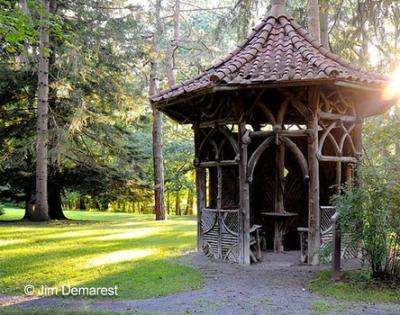 When you stroll the grounds, you find yourself in a timeless setting where people and plants have come together to share the fruits of each other's labors over the centuries. At the Mansion House, you can let go and enjoy the smell of the flowers, the shade and sounds of the leaves, the whistling of the birds, and the creation of an artistic landscape of beauty.
---
Looking to Visit?
The Oneida Community Mansion House is located at:
170 Kenwood Ave.
Oneida, New York
---
History of Madison County
Madison County is full of outdoor treasures that you can explore within nature. Spend summer days and evenings soaking in the blossoming beauty of parks, gardens, canals, farms, trails, and more.
A history of beauty in Madison County. It's In Our Nature.
---