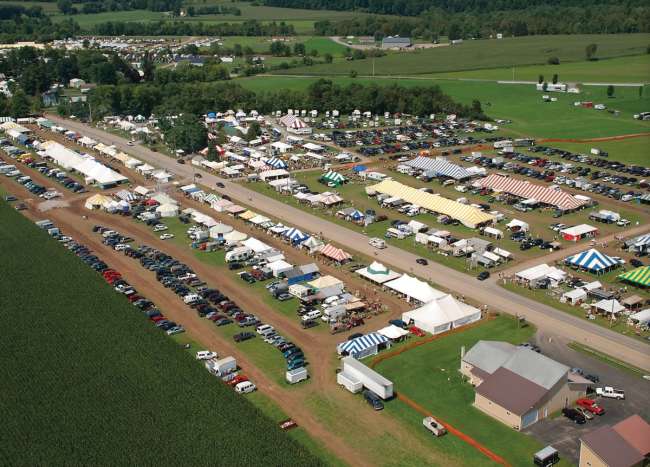 Every year, thousands of treasure hunters pour into two small communities in Central Upstate New York, eager to find a new treasure. Bouckville and Madison buzz with energy and liveliness as families pull in with campers, enormous canopied tents dot the hay fields, and signs for overflow parking appear everywhere along historic Route 20. Old friends and dealers reunite as the steady stream of shoppers and families flood the towns.
It's Madison-Bouckville Antique Week, New York's largest antique show, an event locals and visitors alike look forward to all year long. Madison-Bouckville Antique Week features antique treasures, collectable gems, vintage memorabilia and much more.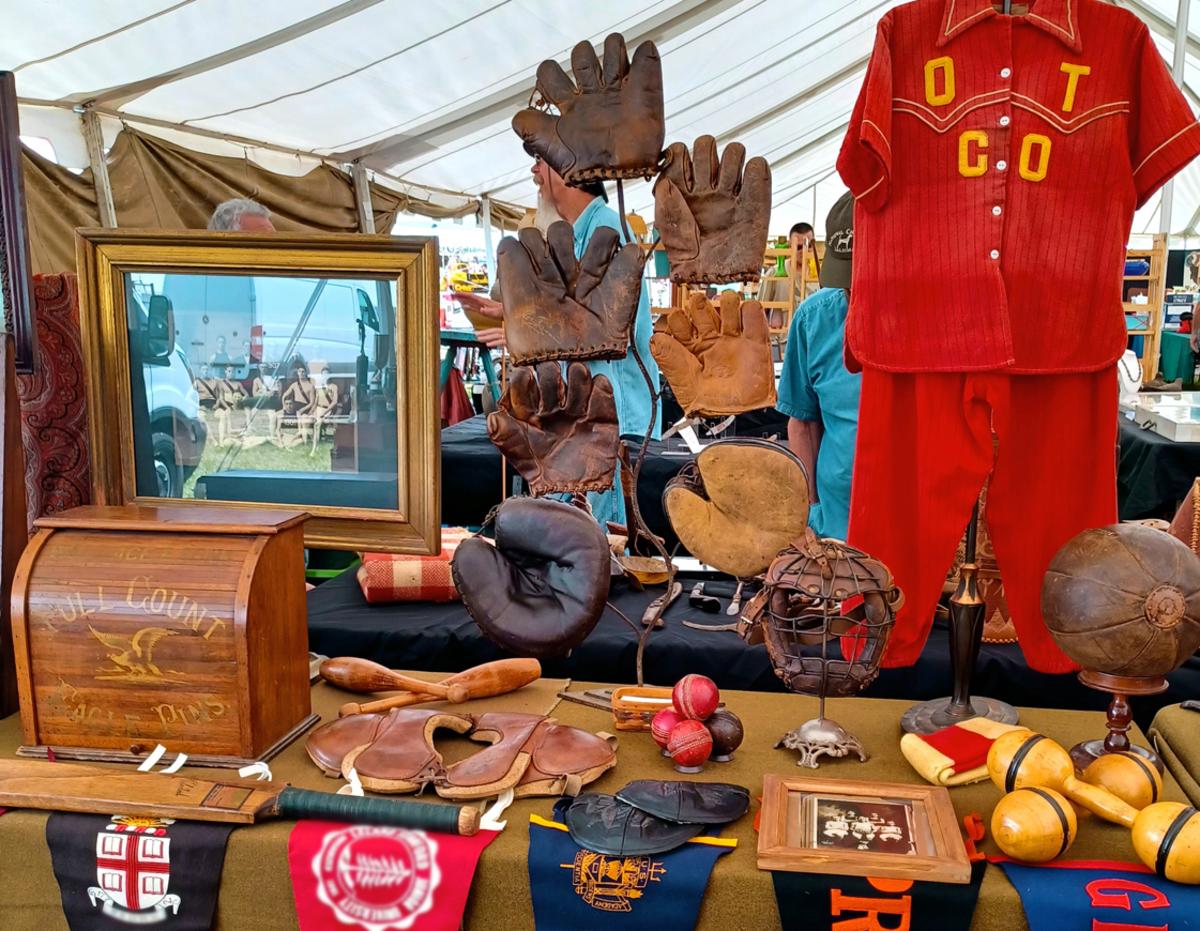 With thousands of antiques on a two-mile stretch of historic Route 20, Madison-Bouckville Antique Week boasts more than 2,000 dealers and vendors throughout 13 show fields. Entrance to all the show fields is free, making the event accessible to all. Year-round antique shops and co-ops burst at the seams with new treasures and antiques as they proudly open their doors to the new visitors.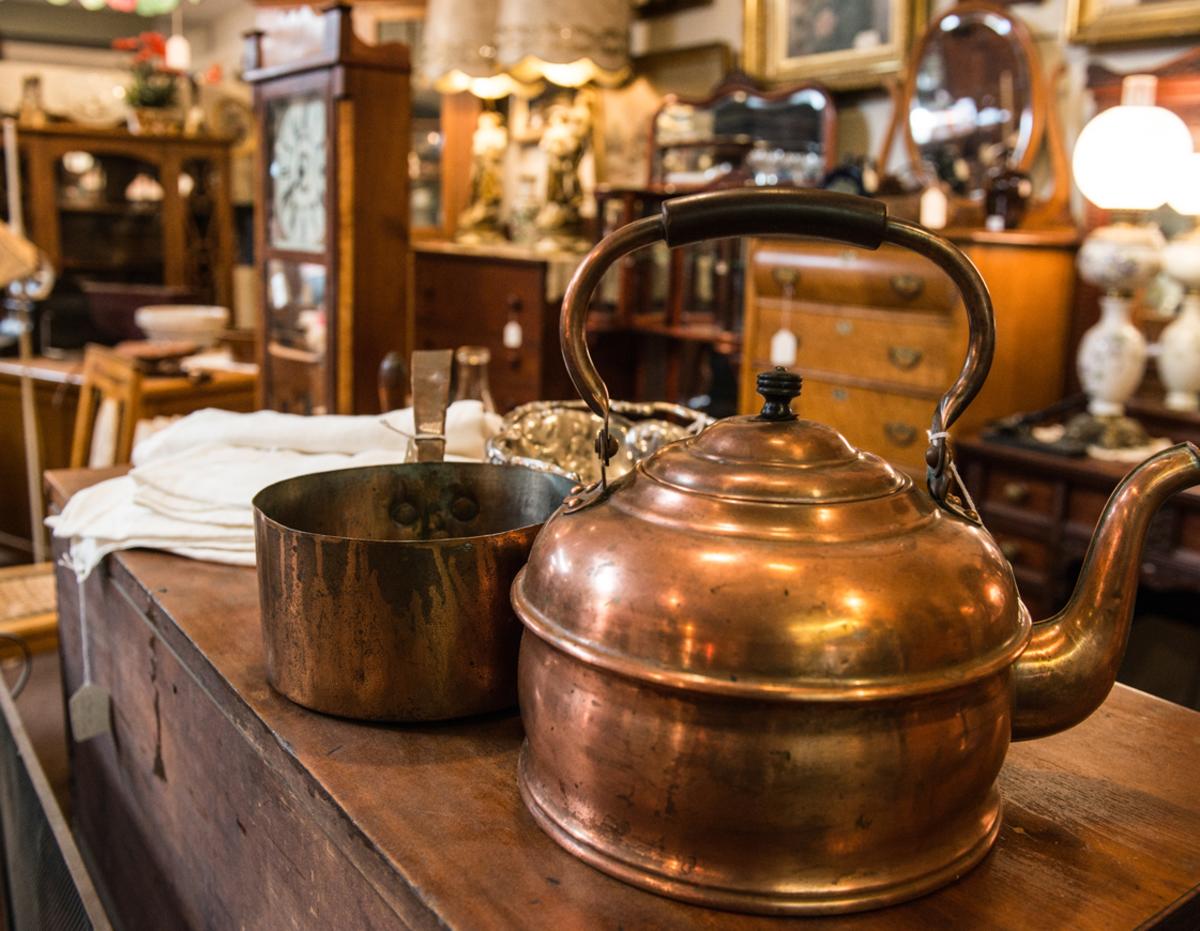 Should hunger strike, there are several wonderful dining options in the neighborhood. Enjoy an eclectic mix of food truck favorites and fine dining in Bouckville, New York, such as the historic Hotel Solsville or charming Quack's Village Inn. A local's favorite is the beautiful and historic Ye Olde Landmark Tavern. The Landmark Tavern's menu features homegrown and local ingredients in artfully prepared dishes. Built in 1837 during efforts to procure a canal route from Binghamton to Utica, the Tavern was once used as a distillery, cargo space, country store, and as a safe haven for enslaved people during the Civil War.
After a long, productive day shopping for treasures and enjoying a delicious meal, spend the night at one of several unique lodging options.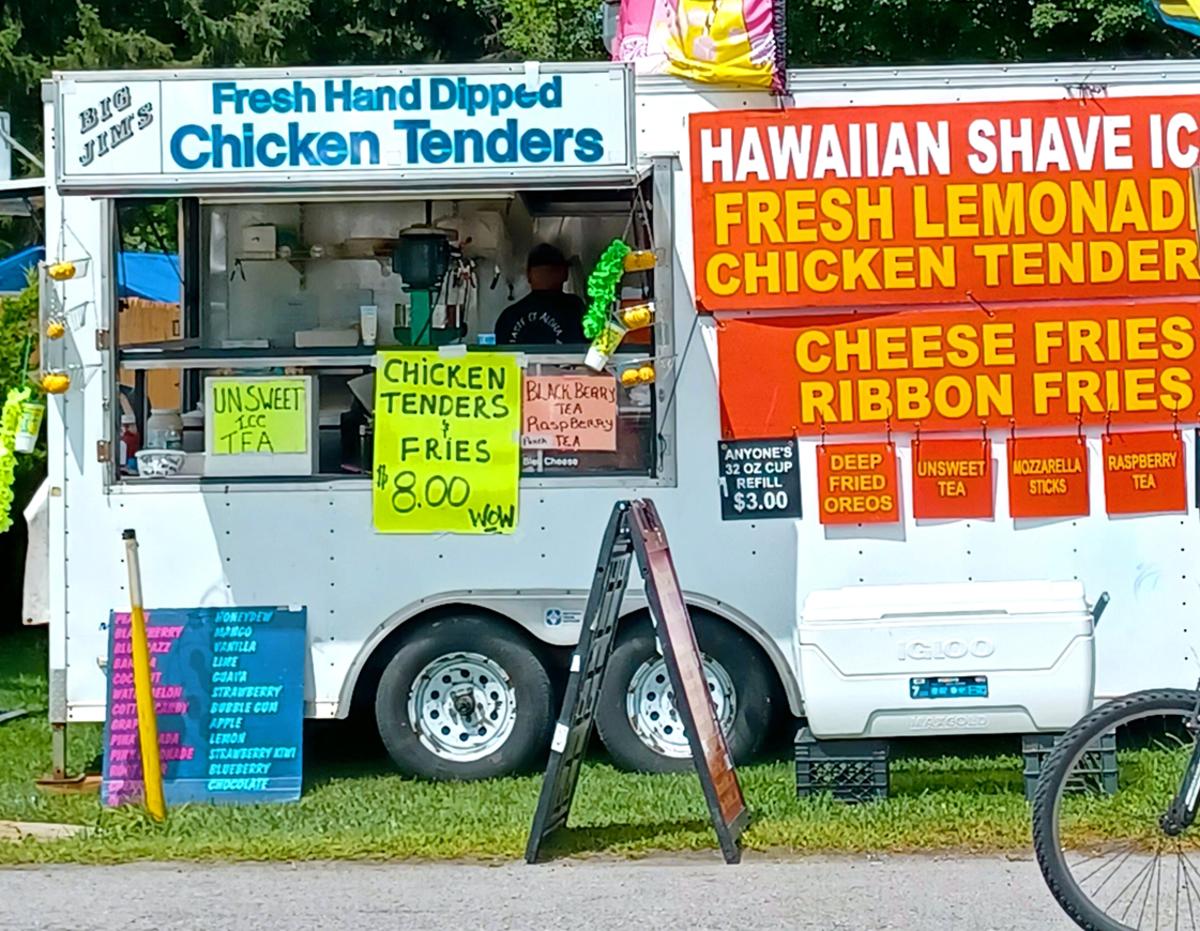 ---
More Antique Events
Though the biggest show of all is hosted annually in August, there are several events throughout the year in Madison-Bouckville:
April Shop Hop - Spring into antique season with the Spring Shop Hop along scenic Route 20 in Madison and Bouckville. Event features prize drawings and refreshments.
Show Dates:
March 31-April 2, 2023
June Antique Show - Hundreds of dealers from all over the Northeast come to Madison and Bouckville with inventories of glassware, furniture, jewelry and more.
Show Dates:
June 2-4, 2023
Holiday Open House - Visit multiple shops along Route 20 in Madison and Bouckville for fun, food, and shopping! Great selections of antiques, art, primitives, vintage, furniture, collectibles, and so much more.
Show Dates:
November 10-12, 2023
---
Year-Round
Make Bouckville your hub for antiquing plus outdoor adventures, live music, and rich cultural experiences. Central New York's Madison County offers plenty of entertainment that the whole family can enjoy. Whether you want to bicycle the Old Erie Canalway Trail, rent a boat or kayak out on one of the many lakes and ponds in the area, enjoy a great game of golf, or visit several spectacular waterfalls, Central New York's Madison County has plenty of options for you to explore. You'll also find a wide variety of dining, from farm-to-table restaurants to craft beverage producers. Throughout the year venues like Ray Brothers Barbeque host local and nationally known artists for an unforgettable live music experience.
If you're looking to learn more about the rich history of the area, take a moment to read Turnpike Tales by Jim Ford. A treasure-trove of local stories and anecdotes, you can read the Turnpike Tales for free on the Madison-Bouckville website.
Whether you're an antique collector, dealer, interior designer, or avid shopper, Madison-Bouckville Antique Week is simply an experience not to be missed. Participate in the beauty and charm of small-town America at its finest. You will surely not be disappointed.
---
Looking to Visit?
Madison Bouckville Antique Week is located at:
US Route 20
Bouckville, NY 13310
For more information, visit madison-bouckville.com
---
Antiquing In Madison County
Find yourself among the amazing work of the past, classic toys, handmade rarities, vintage furniture, and more when you shop for antiques in Madison County. You never know what you might find - except for one thing: a most wonderful time.
Bringing the past to life in Madison County. It's In Our Nature.
---