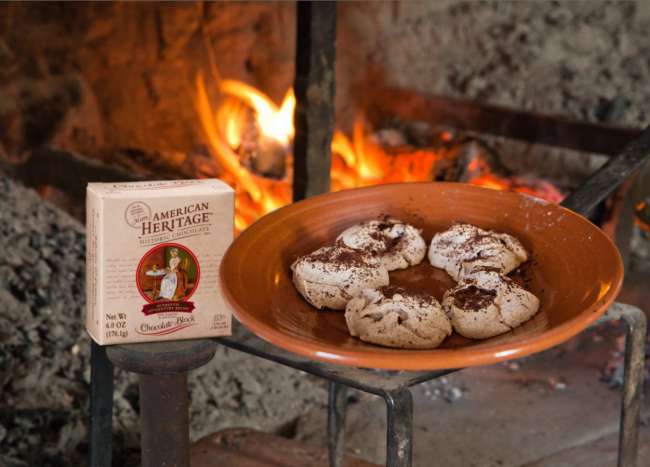 In conjunction with Lorenzo State Historic Site's 2016 special exhibition "Dinner is Served! Exploring the Culinary Arts at Lorenzo," the Friends of Lorenzo are pleased to sponsor this program on the history of chocolate in America.
On Monday, September 12 at 12:30 pm in the Community Room at the Cazenovia Public Library, "Sweet Beginnings: A History of Chocolate in America" will be offered by representatives from Herkimer Home State Historic Site, with support from the MARS American Heritage Chocolate program.
Chocolate as our ancestors made it was full of richness, layered with exotic flavors and spices. Allow your taste buds to step back through the centuries while learning about the history of chocolate and how it has ingrained itself into our society! Herkimer Home staff will present a chocolate-making demonstration, offer an overview of the discovery and history of chocolate and share little-known facts about the role of chocolate in American culture since Colonial times.
Herkimer Home is located in Little Falls, New York. Built in the late 18th century by settler, businessman and Revolutionary War hero Brigadier General Nicholas Herkimer, this grand Georgian mansion sits on the banks of the Mohawk River in a picturesque landscape that remains remarkably unspoiled after two centuries of change.
The public is invited to attend this free presentation at the Cazenovia Public Library, 100 Albany Street; light refreshments will follow. For more information, please visit www.LorenzoNY.org or contact Jackie Roshia at (315) 655-3200, ext. 106.