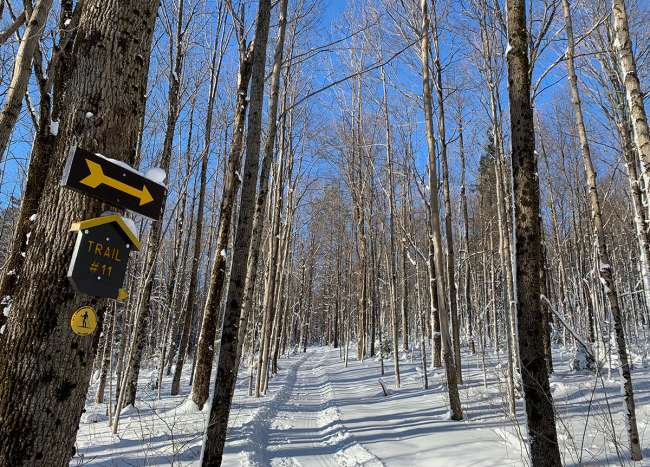 Ski Through Winter's Wonderland
Looking for ways to get out of the house and embrace the snow this winter? Madison County offers a variety of groomed cross-country ski trails.
Led by the volunteer-based non-profit, Friends of Stoney Pond (FROSTY), area organizations are banding together to offer public access to these trails all winter long. Volunteers groom trails and lay tracks at the following locations:
The fields at Lorenzo State Historic Site and Meier's Creek Brewing Company are excellent for a quick ski. The flat terrain is perfect for beginners or those who enjoy skate-skiing. Trails are easily accessible via the main parking lots at either location. It's the perfect workout after a day in the office!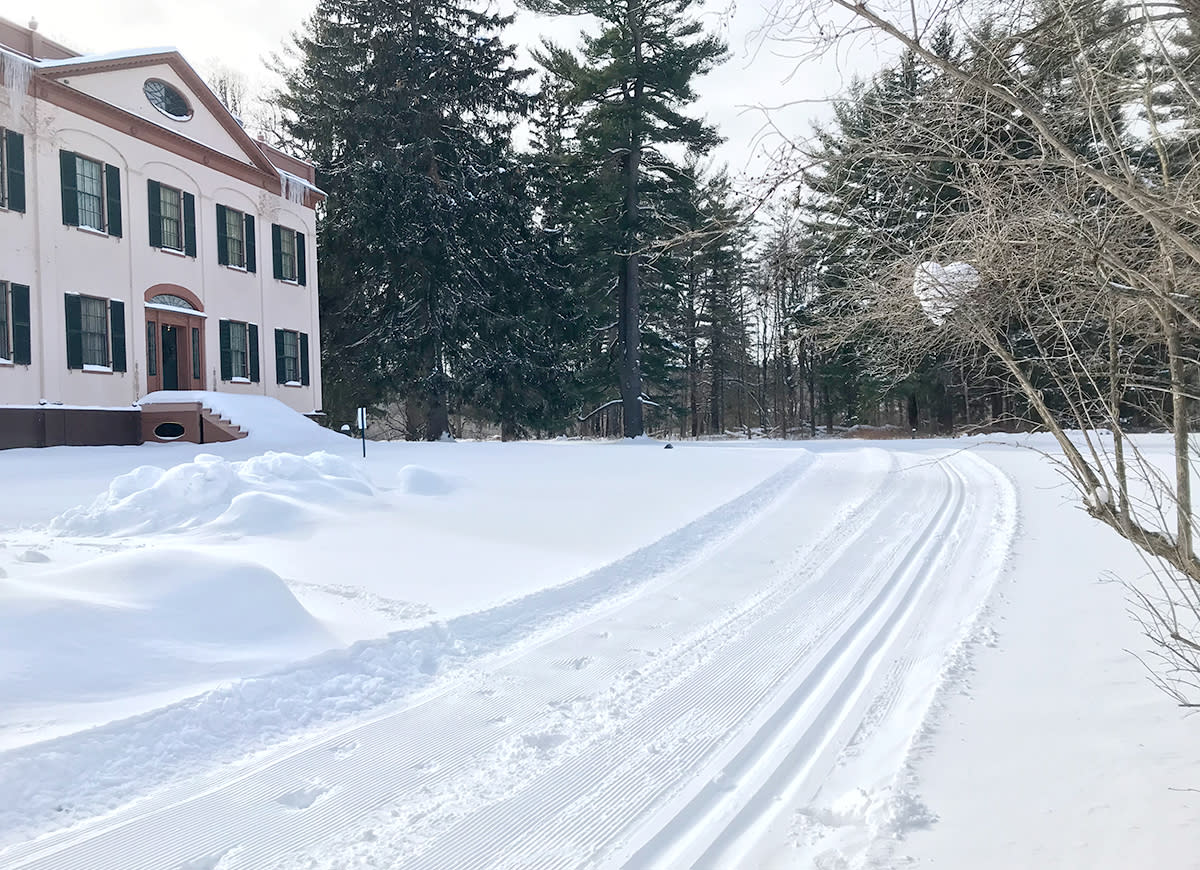 Think the kids could use some fresh, clean winter air and a chance to burn off some energy in the healthiest of environments? Consider spending the day on the trails of Stoney Pond State Forest, Stone Quarry Hill Art Park, or Cazenovia Preservation Foundation's Fairchild Hill/Burlingame Trails. These sites have a variety of terrain, such as hills, forests, and fields. They are perfect for a range of skiing abilities and offer short-trail and long-trail options. Each site offers several parking options.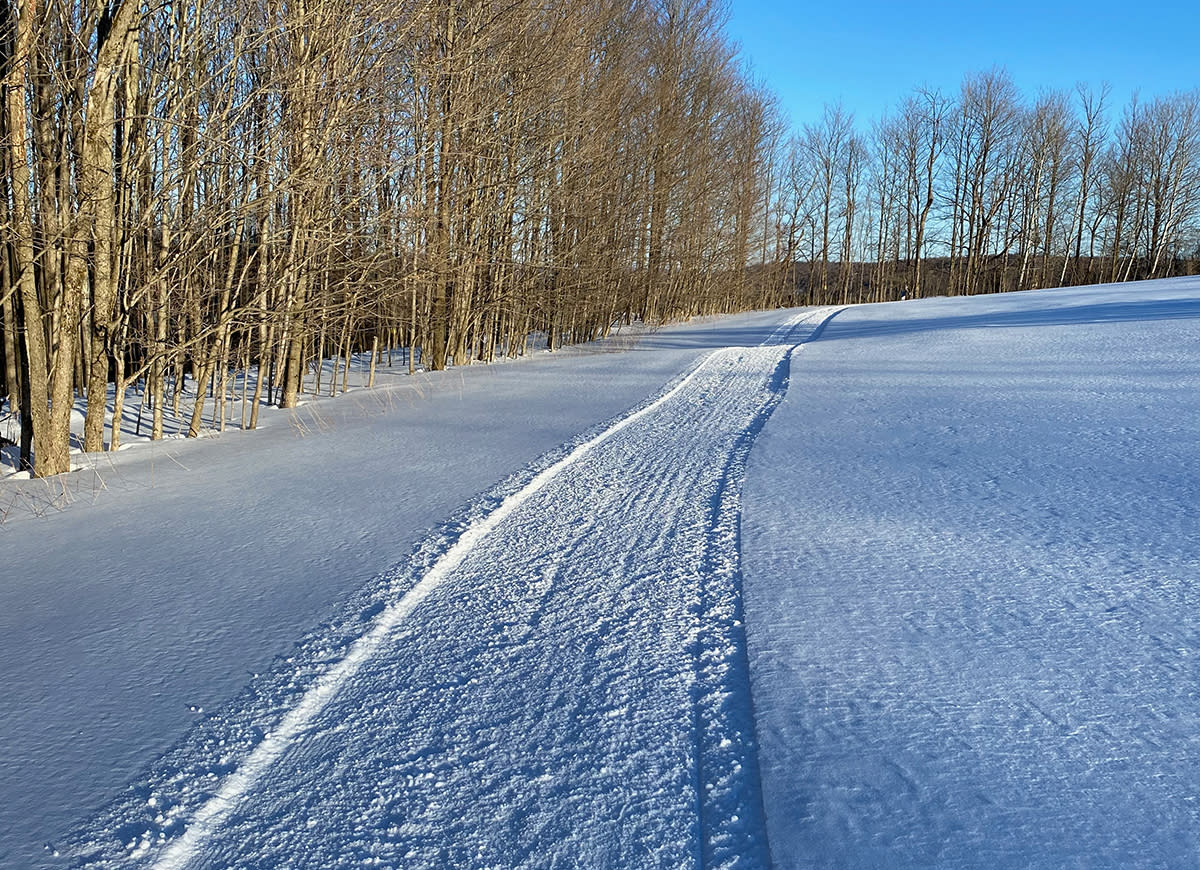 Embrace Madison County's epic snowfalls and take in the beautiful, soft scenery. Make winter a season to explore! The groomed trails that loop through Mother Nature's fields and forests of Madison County provide the perfect opportunity.
Adventure Awaits
Visit Madison County this winter and discover outdoor activities available all across the land. Request your free Outdoors Adventure Map so you know many of the great places to cross-country ski throughout the county!
Cross-Country Skiing in Madison County. It's In Our Nature.