Antiquing
Madison County is New York's antiquing hotbed! With numerous shops to choose from, you're almost certain to find the perfect treasure. Whether you're searching for a true antique or something vintage, it's all here.
For antiques, primitives, and eclectic finds, shop the expansive 38,000 square foot building in Oneida – the Eclectic Chic!
Visit the Madison-Bouckville community year-round where antique shops line Route 20. Into trains? You'll find a variety of items, including Lionel Trains, at the aptly named Whistle Post Antiques. Canal House Antiques features glassware, linens, and textiles. For fishing and sports memorabilia, clocks, and more, try the Cider House Antique Store.
And be sure to visit in August for the famous Madison-Bouckville Antique Week when more than 2,000 vendors from across the US and Canada bring their rarities, vintage furniture, classic toys and more to town for the largest outdoor antique event in New York State.
View the list below to find antique shops in Bouckville and throughout Madison County.
Discovering timeless treasures, It's In Our Nature.
Antiques Events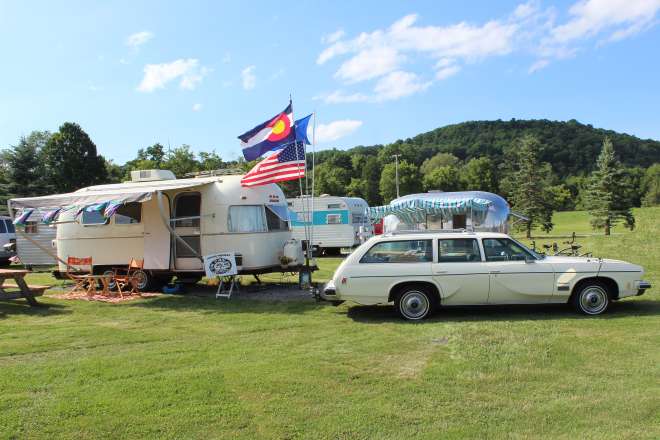 Vintage Camper Rally Public Open House. July 30th: 12-3p Come check out 30+ cool vintage campers at... Learn More