Pumpkin Season is Here!
We absolutely love pumpkin season here in Madison County and we're positive you will too! When you visit us during this unique time of the year, you have the opportunity to discover everything pumpkin related our beautiful farms have in store for you.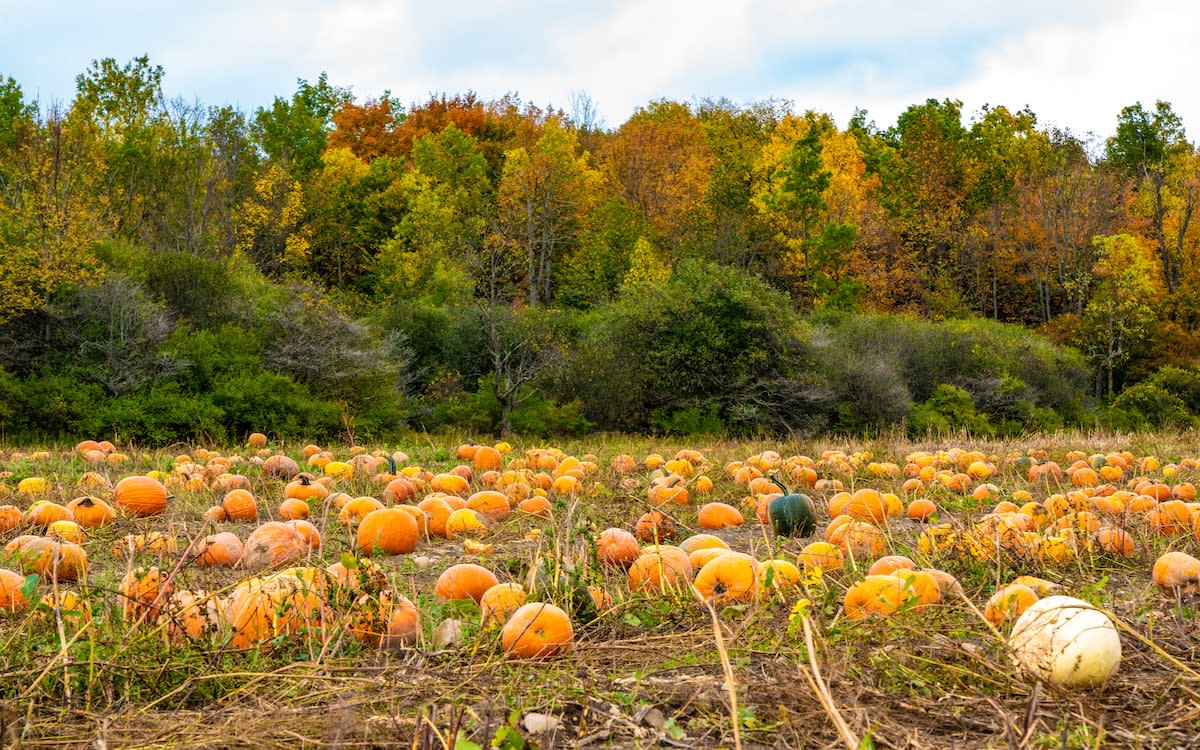 Discover loads of pumpkin-themed goods and events
Wander through pumpkin patches in search of the perfect ones to take home. Taste the wonderfully delicious and handcrafted Roasted Pumpkin Ale (roasted with pure maple syrup!) and an assortment of hard ciders at Critz Farms. Sip pumpkin coffee and indulge in homemade pumpkin pie at a number of local eateries. You can even watch one of the most exciting events all fall at Our Farm, when Boris the giant pumpkin catapult launches a harvestful of pumpkins through the air! Boris has hurtled over 1,000 pumpkins through the autumn sky and always sends revelers home with big smiles and lasting memories. Join in to see how far he'll chuck 'em this year! Your kids won't believe what they're seeing. That reminds us…
The best part of pumpkin season? You can do all of this with the entire family and spend some quality time hanging out together in the beauty of Madison County. There are pumpkin adventures and memories just waiting to be made for everyone.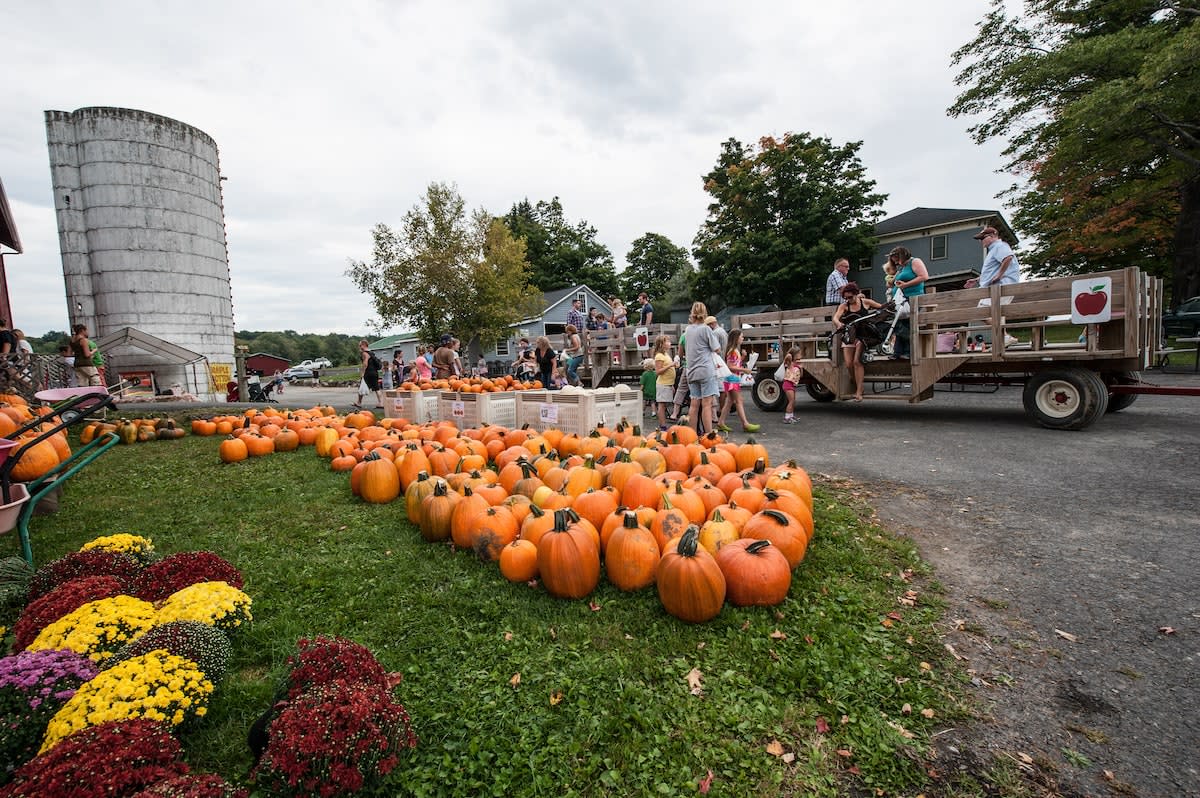 Just a short drive away
Drive to Madison County this pumpkin season and discover all of the fun our family farms, villages, restaurants, inns, and more have to offer during this special time of fall.
Pumpkin season in Madison County. It's In Our Nature.
Looking for places to visit during this pumpkin season? Request your free Outdoors Adventure Map!