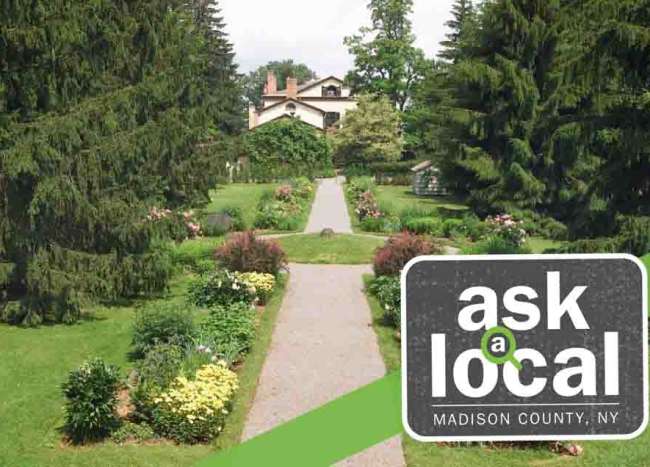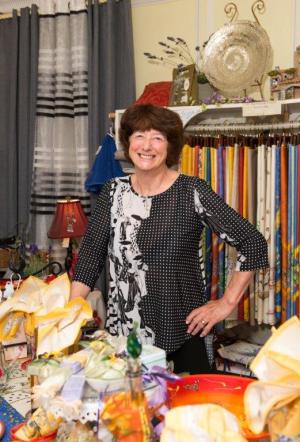 "Here at Lavender Blue, in Cazenovia, we are always meeting new visitors to our community and love to tell them about our wonderful village, its history, wonderful choice of restaurantsand unique shops. 
A favorite place to recommend for a fascinating visit is the Lorenzo State Historic Site.
From May 12 to October 19 you can take a guided tour through the mansion and look at life here at the beginning of the 1800's. John Lincklaen came from Holland to settle the lands for the Holland Land Company. He built this magnificent mansion at the head of the lake with glorious views of the surrounding countryside.
The house is unique in its original contents, which are a joy to behold. Many historic properties in New York State have had to be refurbished with time-appropriate fittings but here, at Lorenzo, there is everything complete with the original house and contents.
The house and furnishings were given to New York State in 1968 and have welcomed visitors to many different events throughout the years. TripAdvisor gives it an excellent designation and wonderful reviews from its' many visitors.
As the year draws to a close and Christmas approaches, find time to take a tour of the house dressed in period-style for a wonderful Christmas.
Take a day (or weekend) to spend some time in the village of Cazenovia. You won't regret it!"
- Judith, Lavender Blue