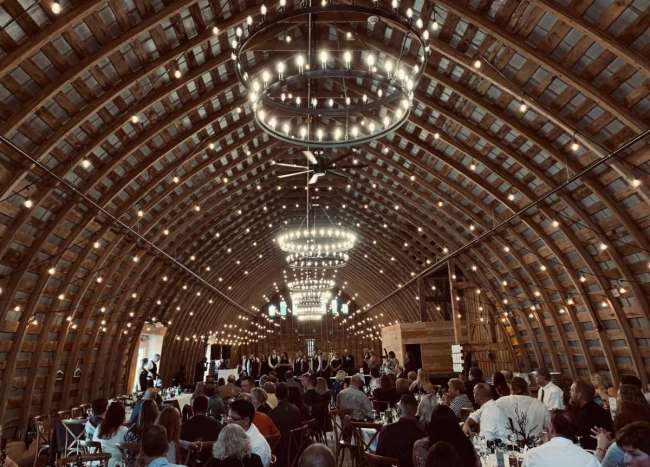 Are you looking for a barn like Wolf Oak Acres' climate-controlled, 8,000 square-foot barn that's set amid rolling green pastures? How about a rustic barn set on a historical site, like the one at Chittenango Landing Canal Boat Museum? Or possibly the Heritage Barn, a 300-person event venue located on the 200-acre Dunham Homestead?
With the beautiful surroundings of rolling hills and countryside valley views, the Heritage Barn is sure to deliver a beautiful wedding experience. In fact, the barn itself was designed to host weddings of any kind and theme. You could go rustic, boho, elegant and everything in between! And the size of the barn also makes it easy to hold your ceremony and reception inside—no need to worry about the weather on your big day! 
Your wedding party can also enjoy getting ready in the two farmhouses on property and then hitting the hay back in the houses at night. No traveling and no stress!
Located in Hamilton, the Heritage Barn is just 3.5 miles from Colgate University and the village, which is home to unique coffee shops, restaurants, boutiques and quaint overnight accommodations. Also nearby is Lake Moraine, a perfect spot for boating, kayaking and fishing plus other endless opportunities for hiking and biking.
For even more options for barn weddings in Madison County, visit https://www.madisontourism.com/weddings/barnfarm-weddings/.