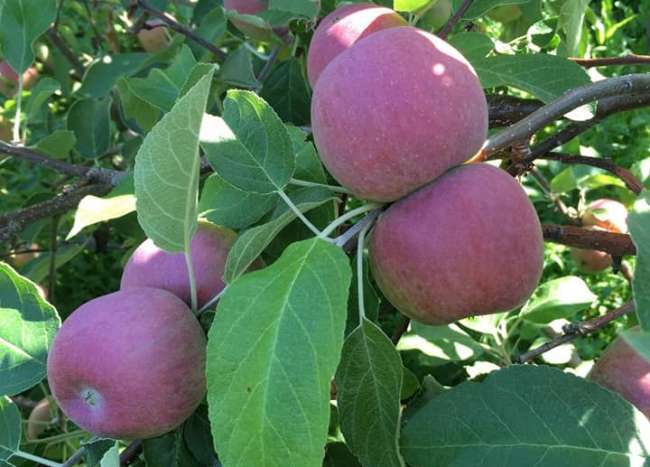 Fall means that the geese are flying south, the air is cool and the apples are crisp. And you can pick your favorite variety of apples at two apple orchards in Madison County.
Sweet Acres Orchard in Leonardsville has a variety of apples—including Cortland, Empire and Northern Spies—growing from hundreds of apple trees. And they're ready for you!
This orchard may be deep in the country, but you'll be thinking about the big apple – literally! That's because every so often an apple weighing a full pound or more has been picked here. Will you find one?
As you fill up your bushel, save room for apple cider, candied apples, caramel apples, baked goods and a variety of other treats that are often available in their shop.
At Critz Farms in Cazenovia, begin your adventure with an enjoyable wagon ride out to the apple orchard. Walk the grounds to find the row of trees growing your favorite variety of apples. Is it McIntosh? Honey Crisp?
Back at the main farm, watch as apples are pressed into sweet apple cider and bottled just for you. Then pick a pumpkin, visit with the animals, get lost in the corn maze or enjoy delicious warm apple fritters. And parents may want to sample farm-brewed beers and award-winning hard ciders handcrafted on the farm.
Apple picking in Madison County. It's In Our Nature.
Looking for some great places to hike or bike after apple picking? Request the Outdoors Adventure Map!